Exhibition Event

PAX Australia presents
DRAGON BALL SUPER ORGANISED EVENTS

PAX Australia (October 26 - 28, 2018) will host amazing Dragon Ball Super Card Game battles for experienced and new players alike!
FOR NEW PLAYERS
For new players, demos will be available at the DRAGON BALL SUPER CARD GAME exhibition area presented by TAK GAMES throughout the convention weekend. Receive your own free half-deck for dropping by! Complete a demo at the exhibition area to receive a free copy of Pure Hearted Son Goku.

Participate in a Super Saiyan Starter Deck Battle! Get a starter deck to participate. The winner will receive a pack of Dragon Ball Super deck sleeves, and all participants will receive a copy of Broly, Legend's Dawning.
FOR EXPERIENCED PLAYERS
There are amazing battles to take part in throughout PAX! Each day of the convention will feature a Dragon Ball Super Colossal Warfare Shop Championship event. Players will receive a Miraculous Revival booster pack for taking part. The Top 8 players will receive the new Event Pack 02 and the Champion will receive a certificate!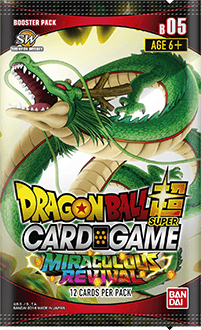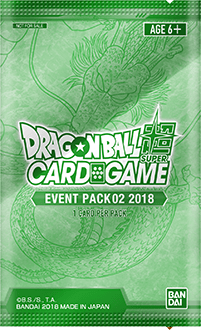 On Sunday, a 3 v 3 team battles tournament event will take place! Gather your allies and battle your way to the top!

Don't have a team? Don't worry! We'll help you recruit some allies on the day!
Special Team Battle Rules
·Team conversation is allowed!
*If you're in trouble, feel free to talk to your fellow team members for advice!
Note: We ask that you refrain from taunting or insulting players on opposing teams, and conduct yourself in a well-behaved and reasonable manner.
·Team decklists have to be unique!
No two players on a team can use the same cards in their decks!
*Example: If player A is using [BT-001 Champa], players B & C can't use [BT-001 Champa] in their decks!
*There are no other rule changes besides the ones listed above.
Team Battle Prizes
【Participation Prize】

・Champion Pack 2018: 3 packs
・Event Pack 2018 vol.02: 3 packs
・Participation Tournament Mats: 1 set (3 pcs)
【Top Cut】

・Champion Pack 2018: 6 packs
・Event Pack vol.02 : 6 packs
・Top Cut Tournament Mats: 1 set (3 pcs)
【3rd / 4th】

・Champion Pack 2018: 15 packs
・Event Pack vol.02 : 15 packs
・Top Placer Play Mats: 1 set (3 pcs)
【2nd】

・Champion Pack 2018: 30 packs
・Event Pack vol.02 : 30 packs
・Top Placer Play Mats: 1 set (3 pcs)
【1st】

・Champion Pack 2018: 45 packs
・Event Pack vol.02 : 45 packs
・Top Placer Play Mats: 1 set (3 pcs)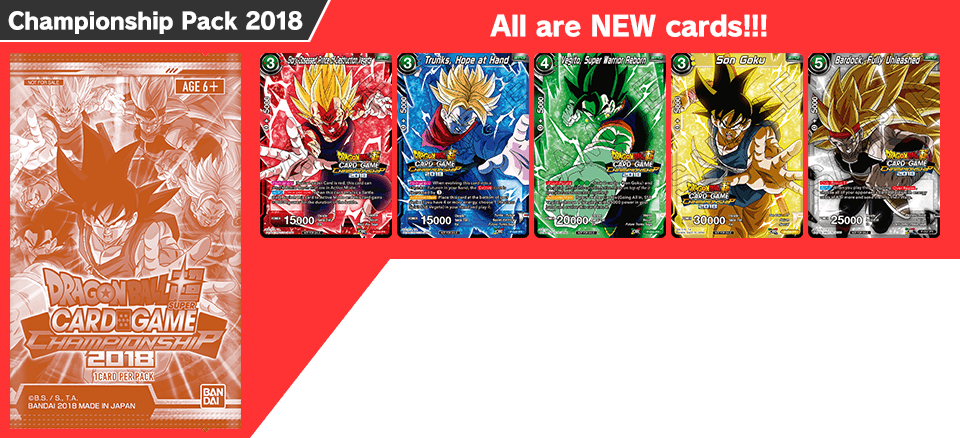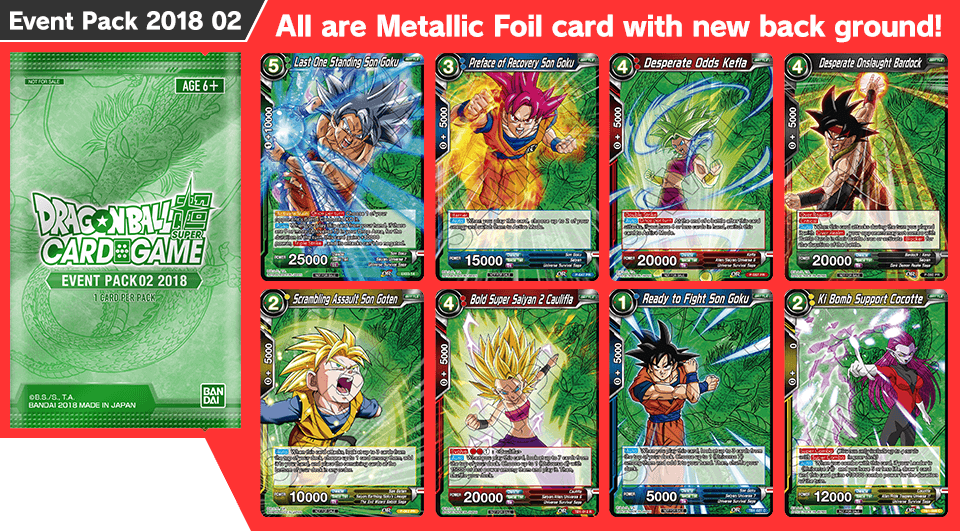 Playmat

Participation Tournament Mats

Top Cut Tournament Mats

Top Placer Play Mats