Announcement
Series 9: UNIVERSAL ONSLAUGHT<DBS-B09>
Volume 1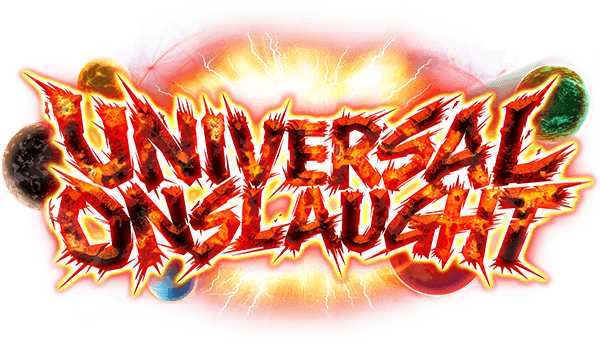 Hello, Dragon Ball fans! We hope you are enjoying the holiday season, and our team has a special sneak peek at Series 9 for you today! The last set of the Infinite Unity block—Universal Onslaught—will be released in February 2020! Pre-release events start February 7th, with the set going on sale on the 14th, worldwide!
This groundbreaking set assembles the mightiest warriors from across Dragon Ball history. The biggest names in Dragon Ball are all here: Frieza, Cell, Buu, Jiren, and more of your favorites! That's right, Cell is back!
This set sees the introduction of the Red/Blue and Green/Yellow color combinations as well as their new skills! Red/Blue has [Invoker] and Green/Yellow has [Successor]. What exactly do these skills do? You'll have to wait for the release of the Series 9 teaser video coming tomorrow, December 27, to find out!
The biggest addition to this set is multicolor Leader Cards and the [Awaken : Surge] skill! These Leaders have very different conditions for Awakening, and can use the cards placed under them during the Awakening process as blasts of energy for special moves on their Awakened side. Now then, how about we show you a new card from Series 9?
What do you think of Ultra Instinct Goku's [Awaken : Surge] debut? [Awaken : Surge] Leaders makes their first appearance in the Expansion Sets releasing January 17, so make sure to check them out!
Expansion Set 09 -Saiyan Surge- [DBS-BE09]
https://www.dbs-cardgame.com/europe-en/product/dbs-es09.php
Expansion Set 10 -Namekian Surge- [DBS-BE10]
https://www.dbs-cardgame.com/europe-en/product/dbs-es10.php
We're holding Sealed Tournaments for the expansion sets as well, and we hope you're looking forward to them!
https://www.dbs-cardgame.com/europe-enevent/tournament/ex0910_limited-sealed-tournament/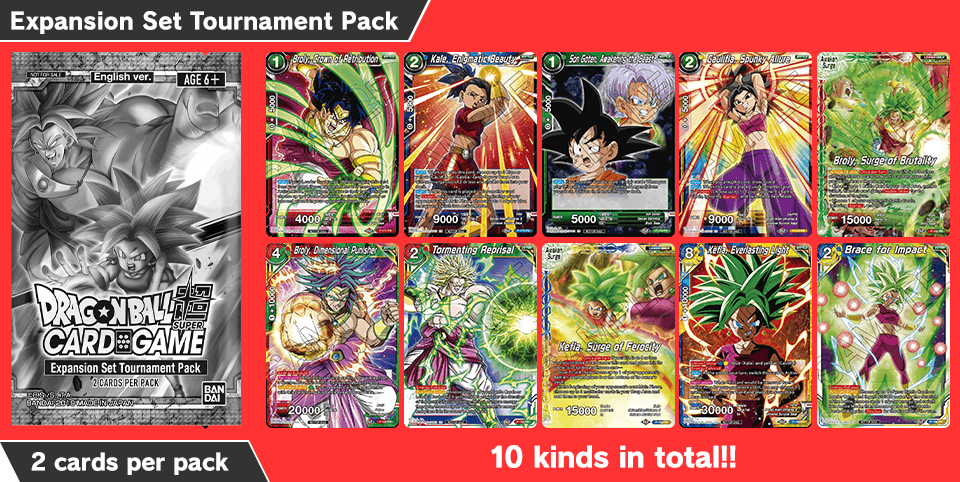 But that's not all, Universal Onslaught also has support for multicolor cards from Series 7 and 8. The first multicolor Super Combo cards and plenty of other incredible surprises help bring the Infinite Unity Block to a close.
Universal Onslaught also features two sets of Campaign Rares, including one that you all have been waiting for! We can't say much now, but keep your eyes peeled for our next report!
This is the last designer's note for 2019. Once again, we would like to extend our thanks to all of the fans who play and love DBSCG. Your energy helps keep us going. We're going to keep working hard so that you all can have a great time playing DBSCG in 2020, and we ask once more for your continued support!
We'll see you in 2020 with the next designer's note!
December 26, 2019
Dragon Ball Super Card Game Team