BOOSTER PACK

DESTROYER KINGS

Let's take a look at a few green cards from series 6!
Green in series 6 is mostly focused on Broly!!
If you're looking for new cards for your Broly Deck, look no further!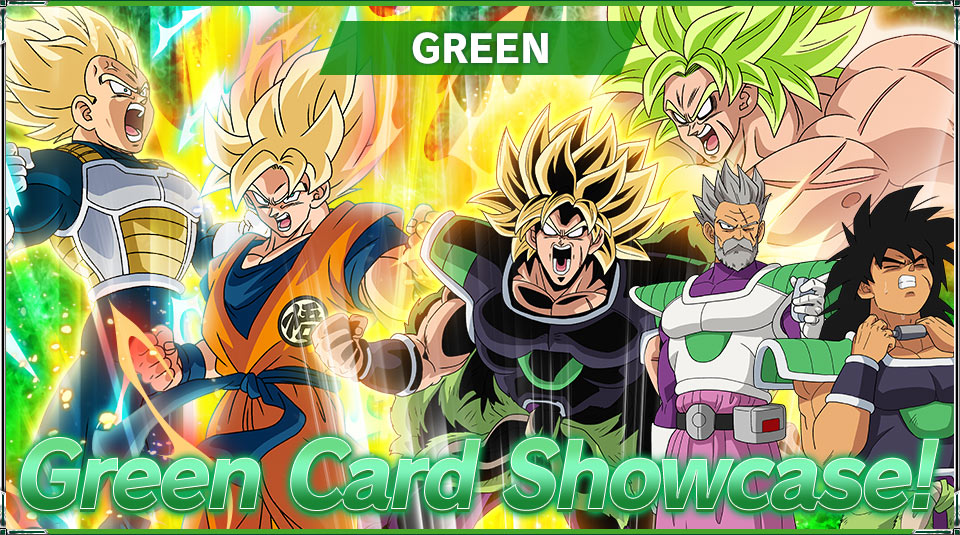 Paragus, Father of the Demon

Cheelai and Lemo, the Kindhearted
Awesome New Broly Cards!
Broly
Adding Broly in his Full Power form to your deck makes your setup even more fearsome! Even scarier, both the new cards have an Activate : Battle skill that can KO your opponent's Battle Cards!
Support Cards
There's plenty of amazing new support cards in this set!
Old Themes Get Support, Too!
We've got support for older cards, too, including Slug's Army cards that may prove useful in new deck archetypes!
Extra Cards Serve a New Purpose!
Many Extra Cards support Broly, of course, but there's plenty of support for new strategies, too!