BOOSTER PACKUNION FORCE
Series 2 Product Roundup!
Series2 of the DRAGON BALL SUPER CARD GAME went on sale November 3!!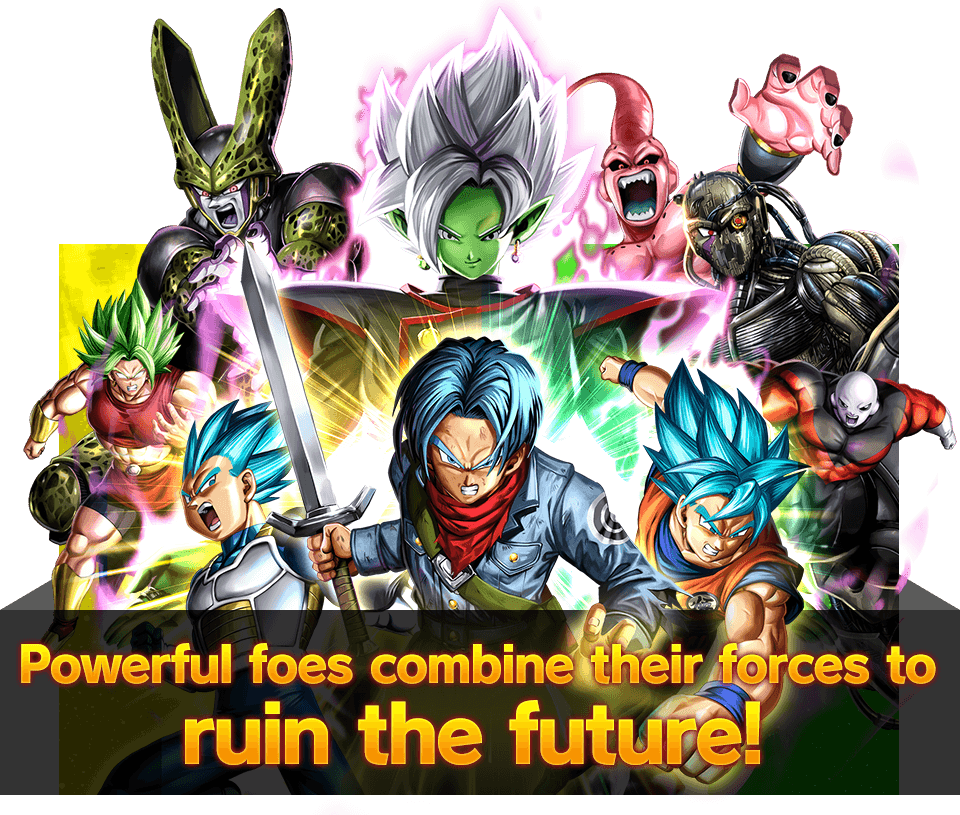 Part 1 :

Two Products in Series 2
Booster Pack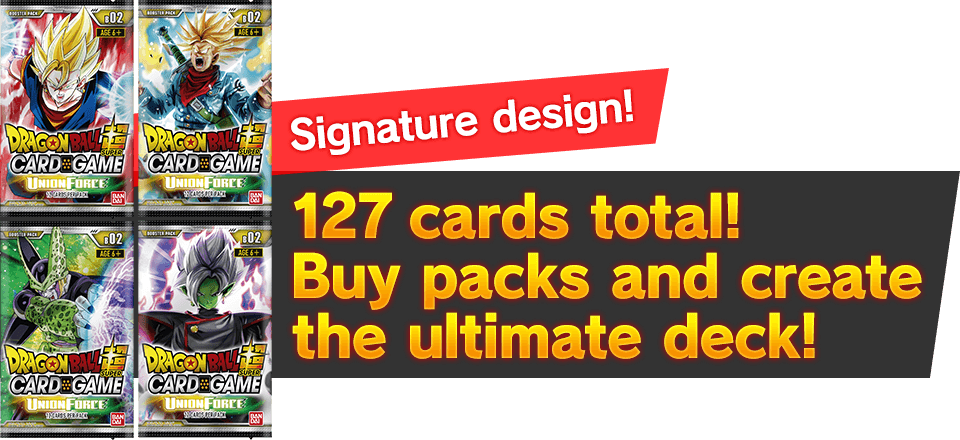 Contents
1 Booster pack contains 12 cards each.
1Box contains 24booster packs
Rarity
Total 127 cards
60 Commons / 30 Uncommons / 18 Rares / 14 Super Rares / 1 Secret Rare / 4 Special Rares
SPECIAL PACK SET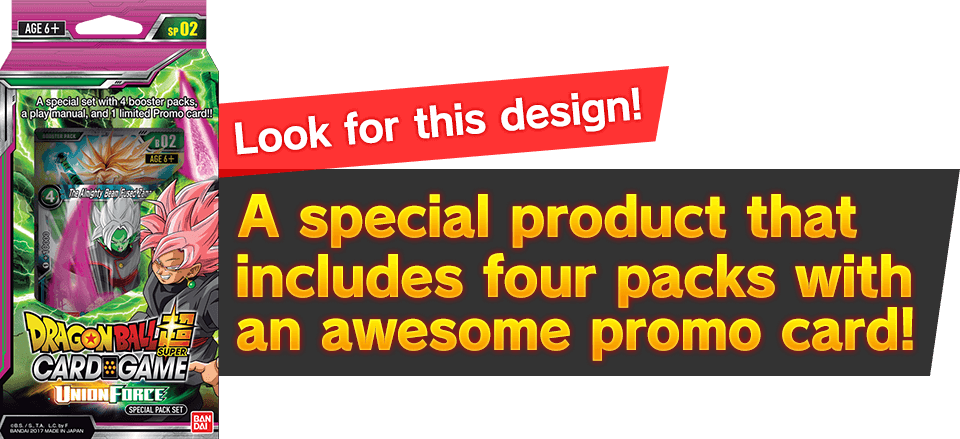 The included promo card "The Almighty Beam Fused Zamasu" is incredibly powerful too!
Contents
A special set with 4 booster packs,
1 limited Promo card and 1 rule manual!!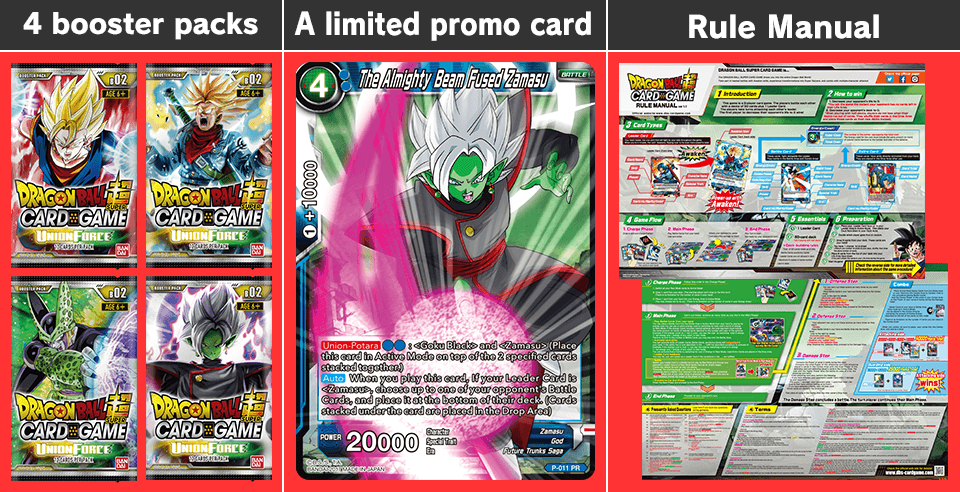 Part 2 :

Series 2 Super Dash Promotion!!
Series 2 Super Dash Pack
Players who purchase booster packs(Series 2) in-store can receive 1 free promo card!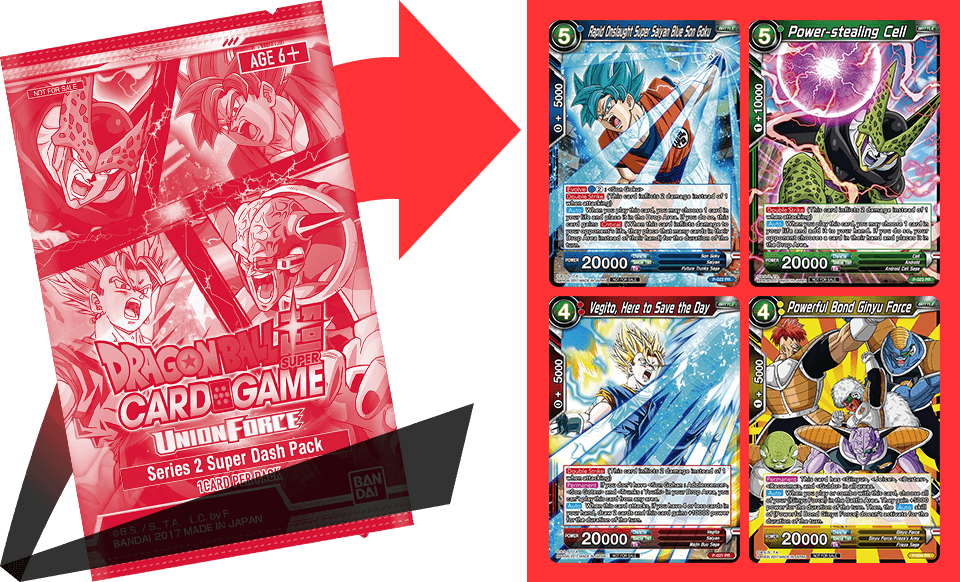 *For details, please ask your local shops.
Get your hand on the special foil cards!!
Part 3 :

Series 2's Theme is UNION FORCE
Choose your favorite cards and themes among cards separated into
4 different colors and battle with your opponent!
Red:The Most Evil Absorption in History – Majin Buu!

Blue:No More Mortals! Fused Zamasu!!

Green:Evil Lifeform! Cell!

Yellow:Infinite Multplucation Meta-Cooler Core!

Part 4 :

Even more cards than Series 1
Behold the 14 SR Cards!
There are 14 SR Cards in total!!

All the SRs are incredibly powerful, making them the core of all kinds of decks!
Part 5 :

The Ultimate Rares – SPRs
These special cards are mechanically identical to SR cards , but have unique designs!

Four cards in total!
Pull one of these, and you've hit the jackpot!
Part 6 :

The new Rarity – Secret Rare!!
Get your hands on the rarest cards of all!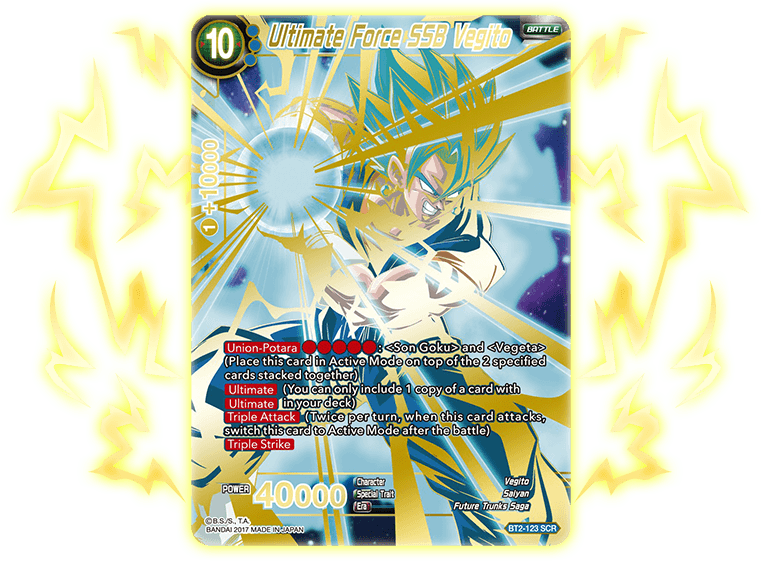 It'll be a must-have for your "Vegito" Deck
Part 7 :

Series 2 Shop Tournament
-UNION FORCE-
Shop will be holding tournaments to coincide with the release of Series 2! Participate and get awesome Promo cards!!