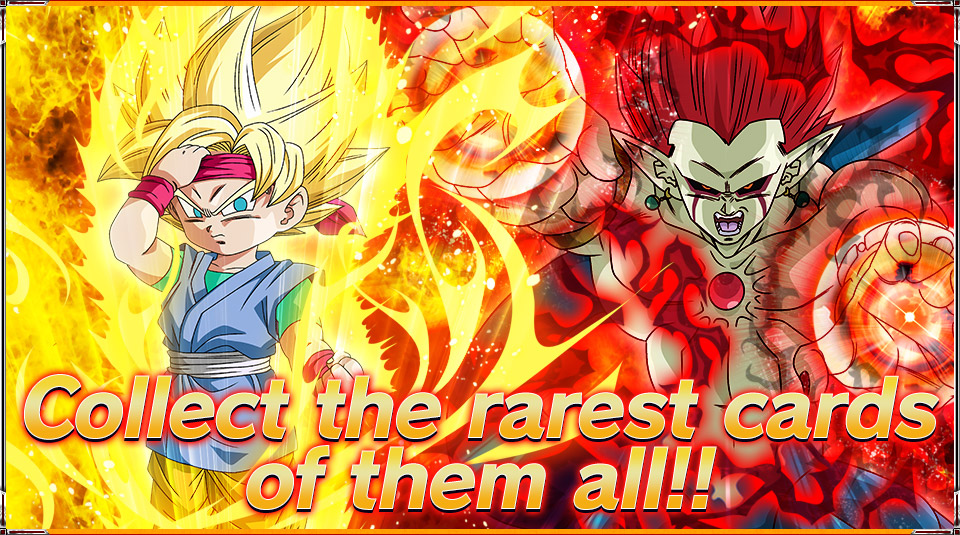 Check out the all-new SPR cards!
Check out the new style of foils for the series 4 SPR!
Once you pull one of these, there is no going back!!
And Here are the 2 New SCR!!
Distant Descendant, Son Goku Jr.
The perfect finisher for a Goku-Lineage Deck!
By filling your deck with Goku Lineage cards, his Auto skill becomes super devastating!
Finish off your opponent!!
Beyond Darkness Demigra