Your votes have been counted…
and the winner is: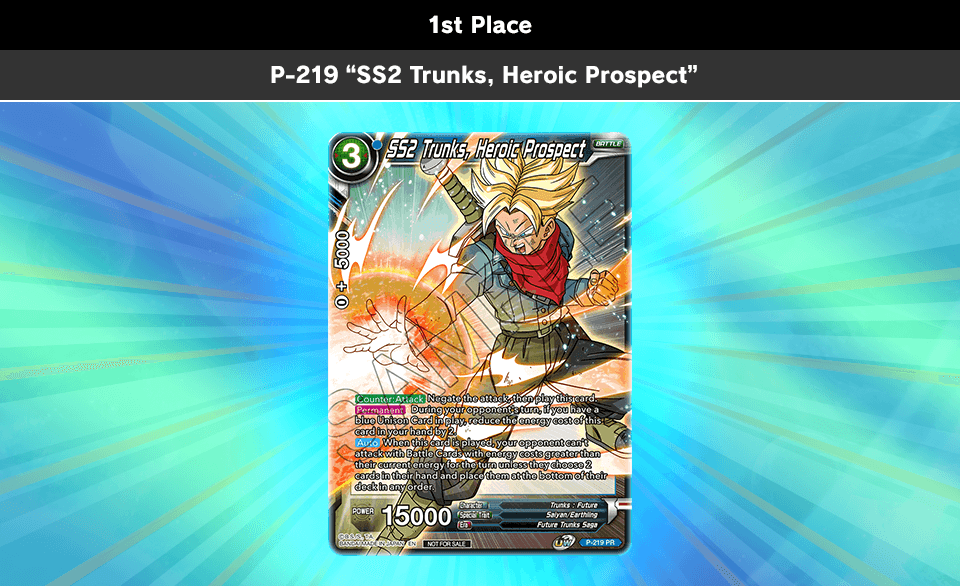 Great news, Dragon Ball fans! Your choice of P-219 SS2 Trunks, Heroic Prospect, as well as 2 more cards (3 cards total) will be reprinted as part of an Alternative Art design Campaign Pack!
These Campaign Packs will be provided to pre-registered organized play stores in late March.
* Please note: quantity is limited.
Thank you all for voting!
Promotion Pack
Player's Choice Campaign Pack
(1 card per pack / 3 cards total)
1 kit : 32 packs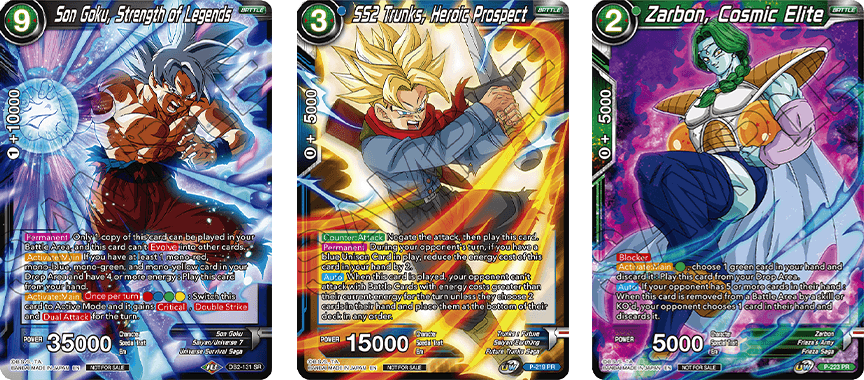 Distribution Period
From mid-late March
Guidelines for Distributing Promotion Packs
Buy a booster display and get 1 Campaign Pack for free!
*quantity of Campaign Packs for each store is limited.
*please make sure to check with your local store for availability.
Notes
Stores wishing to register for Campaign Packs should contact their distributor for details.
*requires product purchase from your distributors. Please confirm with your distributor for details.
*1 kit per store. The quantity of kits are limited. There is a possibility that you may not be able to receive the packs.
To celebrate the results of our first Player's Choice Campaign, Window Cling(2 types)will be provided to stores supporting Dragon Ball Super organized play with thanks from BANDAI.
*1 set per store.
*Store owners : please confirm with your distributors.