Unison Warrior Series -BOOST- Set 6 -Saiyan Showdown- Pre-release Tournament
We realize there is extreme uncertainty about when events will be able to resume. Stores are independent of Bandai and should act in the best interests of their community, being mindful of safety of players. We ask stores to only hold tournaments when it is safe and legal to do so. Players are encouraged to check with your local gaming stores prior to visiting.
Details
Join Pre-release Tournaments for Set 6 -Saiyan Showdown- and get pre-release exclusive promo cards! Winners get these cards in gold foil with full art!
As the coronavirus pandemic crisis continues to grow in certain regions, we wanted to provide updated advice to stores regarding in-store pre-release events.
Stores may choose from the following two options:
Option 1

: If it is safe and legal to run events within your county, state or region, as a store, you may choose to run in-store pre-release events. We ask you to provide a clean environment for players.

Option 2

: This is the preferred option. There is no requirement to run in-store pre-release events during the current coronavirus pandemic. You may provide promotional materials to players as a purchase incentive when a player purchases product to the value of your standard tournament entry fee.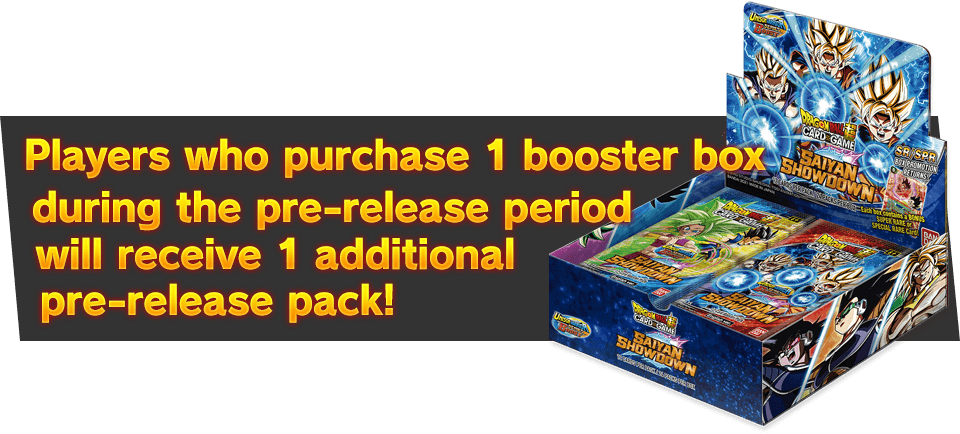 Pre-release Kit
Participation:

- Foil SS3 Nappa Unison card x8
- Foil Raditz Leader card x8
- Pre-release Pack x8 (2 cards per pack)
Top 1/8:

- Foil & Gold Stamp SS3 Nappa Unison card x1
- Foil & Gold Stamp Raditz Leader card x1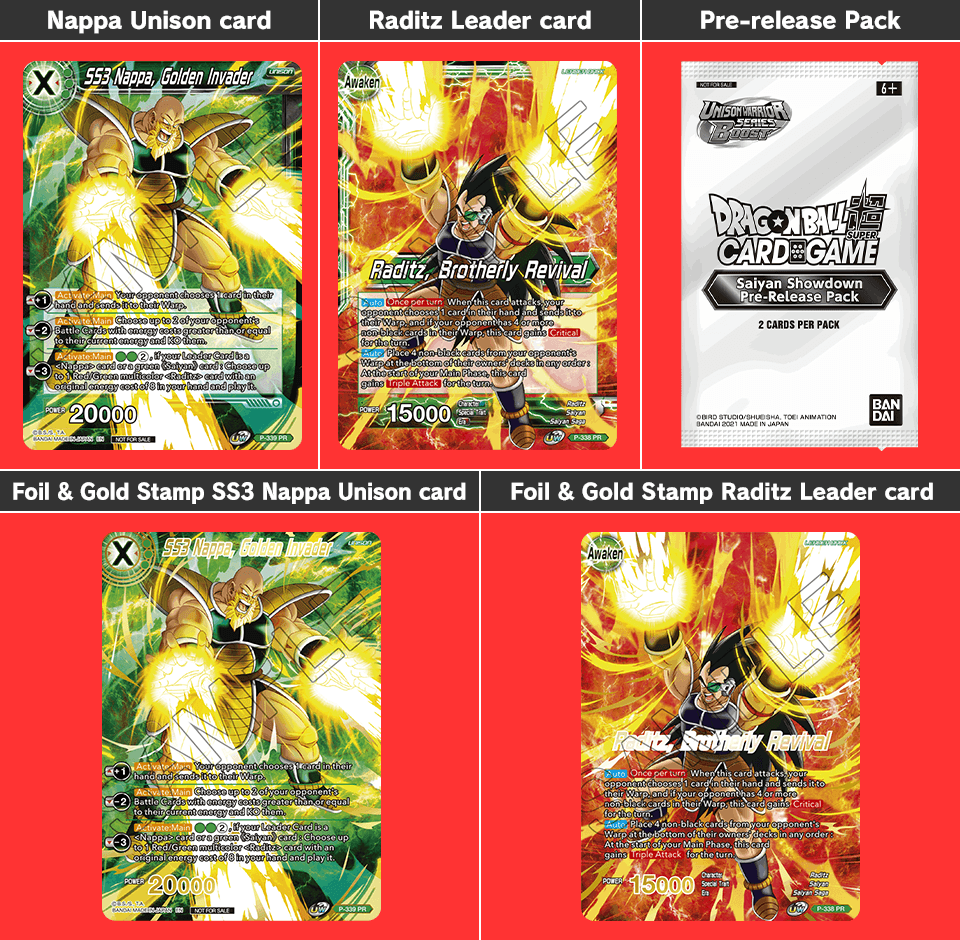 *Purchase limits will apply. Stocks are limited. Please confirm with your local gaming store in advance.
Schedule
Pre-release

October 29 – November 4, 2021