Announcement
Series 8: Malicious Machinations <DBS-B08>
Volume 4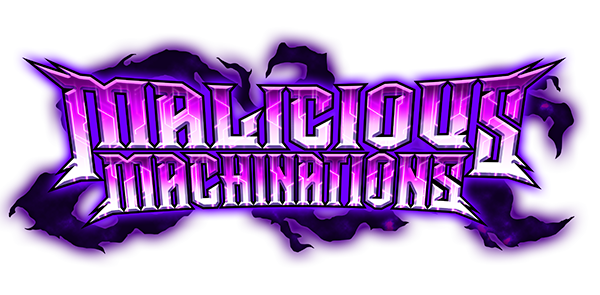 Greetings and salutations, DBSCG fans! With release day drawing near, this marks the final designer's note for Series 8: Malicious Machinations!
In North America, South America, Oceania, and Asia, the release date is November 22, with pre-releases starting November 15.
For Europe (English), the release date is November 29, with pre-releases starting November 22.
In France, the release date is December 5, with pre-releases starting November 30.
And in Italy, the release date is December 20, and pre-releases starting December 13.
We've already revealed them on Facebook, but we're here to introduce you to the three Secret Rares from Series 8!
BT8-135 Baby Janemba, Corrupt Coalescence
First, we have a new character. Baby gets his parasitic hold on Janemba, giving birth to Baby Janemba! This card gives your opponent not one, but two terrifying choices to make.
BT8-136 SS4 Vegeta, Peak of Primitive Power
Next, we have a long-requested transformation making its DBSCG debut: Super Saiyan 4 Vegeta! This card has Arrival, but has different effects depending on whether you use it during you or your opponent's turn. We hope you find interesting ways to use it!  
BT8-137 Dragon Balls, Negative Energy Overflow
The final card is our first Extra Card Secret Rare! This single card has the power to clear out the entire board. And it's the Dragon Balls, overflowing with negative energy! Could this be a sign of wicked things to come? An ominous omen, indeed...
Series 8 is packed with all kinds of fun: new color combinations for multicolor cards and brand new characters for you to make decks with! This is the perfect time to head to your local card store and experience a Sealed Battle during pre-release! We hope you'll grab some friends and get in on the fun!
https://www.dbs-cardgame.com/europe-en/event/tournament/series08_pre-release-tournament/
November 15, 2019
Dragon Ball Super Card Game Team