Bring the Dragon Ball Super Card Game to your store!
Want to start carrying the Dragon Ball Super Card Game? We've prepared this handy guide to help you with everything from product orders to organized play!
1) Choose products to carry
Here are a few of the key offerings in the DBSCG product lineup.
Booster Pack

DBSCG's core products, released once every three months. Players and beginners alike need cards from these in order to build decks. If you want to start carrying DBSCG product, booster packs are where you'll want to start!

Starter Deck Set

These are pre-assembled decks. They're great for beginners, and also include five exclusive cards you can't get anywhere else!

Expert Deck Set

Products designed to satisfy advanced players! These pre-constructed decks include 10 exclusive cards, along with a booster pack as the cherry on top.

Pre-release kits

You can hold special pre-release tournaments one week before the release of each new set! Order a pre-release kit along with some new product to really get your players fired up!
2) Register on the organized play support site
Register on TCG+, the official tournament support system for DBSCG.

*It will redirect you to an external website.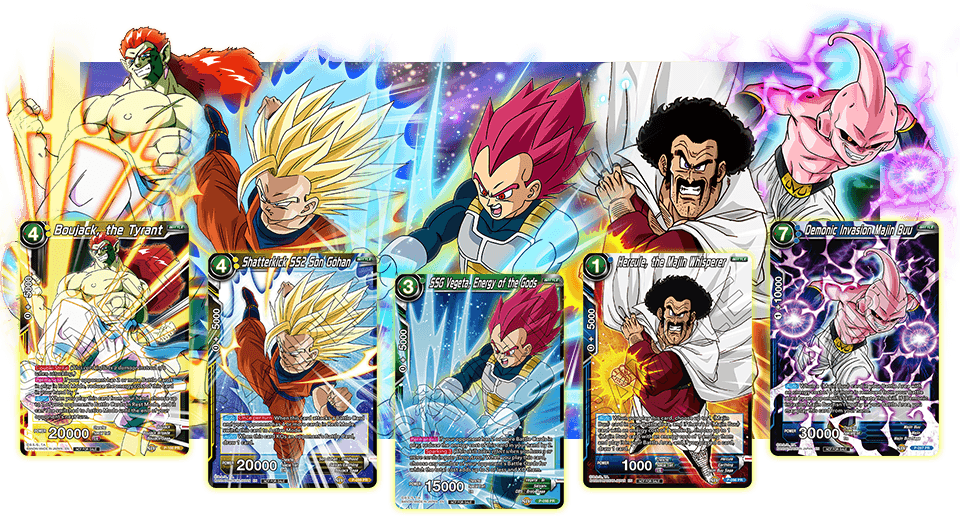 3) Apply to run tournaments
Once you become a TCG+ member, you can apply to run tournaments.
You can also use the TCG Meister tournament management software!
Exclusive deals you won't want to miss!!
Only TCG+ member stores can order pre-release kits and series tournament kits, so don't wait to apply!

*Check submitted tournaments and scheduling via TCG+.